Estimated reading time: 3 minutes
Knut Klimmek started the Klimmek-Furniture business back in 1986 and since then Klimmek Furniture has been designing and custom-making furniture for businesses and homes across the island of Ireland and beyond.
Related: Knut Klimmek, The Man Behind the Award-Winning Klimmek Furniture Brand
Throughout the years, Klimmek-Furniture has built everything from boardroom tables to dining tables, reception desks to coffee tables, all from our workshop located in Rathcoole, Dublin.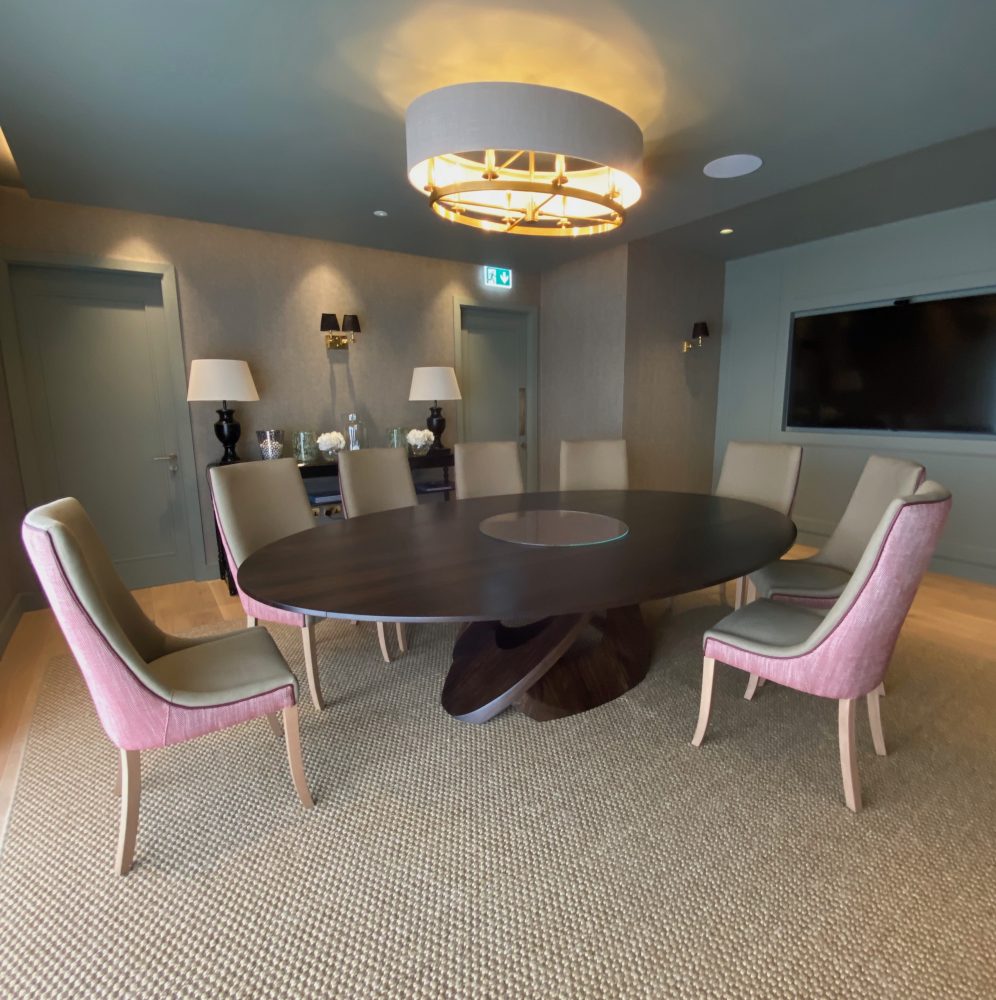 Your Ideas – Your Requirements
For those unsure of how a project comes to fruition, everything starts with an idea or a vision that you, the client has.
Your idea will provoke an initial discussion about what it is you want – your requirements. We'll offer solutions and options including the best materials for the project – which we source from reputable suppliers with whom we have a strong working relationship.
The Design Concept
We'll follow up on those initial discussions by developing some concepts which we'll share with you as sketches. The sketches allow you to see if we've understood fully what you want and open up further discussions around edits/changes that are needed.
Once everyone is happy, next steps will have us go away and finalise the design then follow that by producing computer-generated illustrations based on real dimensions. This gives you a much clearer picture of how the furniture design will look on completion.
Once we have your approval and sign-off, the design is sent to our craftsmen and work begins.
Delivery and Installation
Once the custom-made furniture piece is completed, it is carefully delivered and safely installed in its new home.
If you have an idea for a design that you'd like to discuss with us, you can get in touch as follows:
Phone: +353 1 458 9877
Email: info@klimmek-furniture.ie