Estimated reading time: 4 minutes
This is a dining table that was commission and completed in the run up to Christmas 2021. It is an oval version of our Knot Table, and we used fumed European Oak to make it.
Sourcing the Wood
The timber for the dining table we sourced directly from the manufacturer in Bavaria, and it arrived as bales of boards with each one labelled with the size and volume of the board and a log number. This information helps when sorting and grading the boards, to ensure colour is as consistent as possible.
The Process
We started by making up the blanks for the base parts of the dining table which were then machined on the CNC to create the bevelled edges and complex shapes. The programmes for the toolpaths were created from computer models of all the parts. Two sides of the blanks needed to be machined to shape the part fully.
The next stage was to sand all the edges before a test assembly was done to check angles and details. The dining table base was fully assembled without glue and checked for level – that the base at top were parallel and flat.
The tabletops were then machined and joined to make up the tabletop. Because the oval was 1.8m wide in the middle it was decided to insert a rotating section into the middle with the recesses for the mechanism components also machined on the CNC as part of shaping the tops.
Related: Custom-Made Furniture: From Idea to Fruition
Last Steps in the Design Process
Once the dining table had been fully assembled, with edges and faces of all parts sanded, the table was brought into the spray shop for a lacquer finish.
And finally, the delivery and assembly onsite of the Karlswood Knot Dining Table was completed in a little over an hour.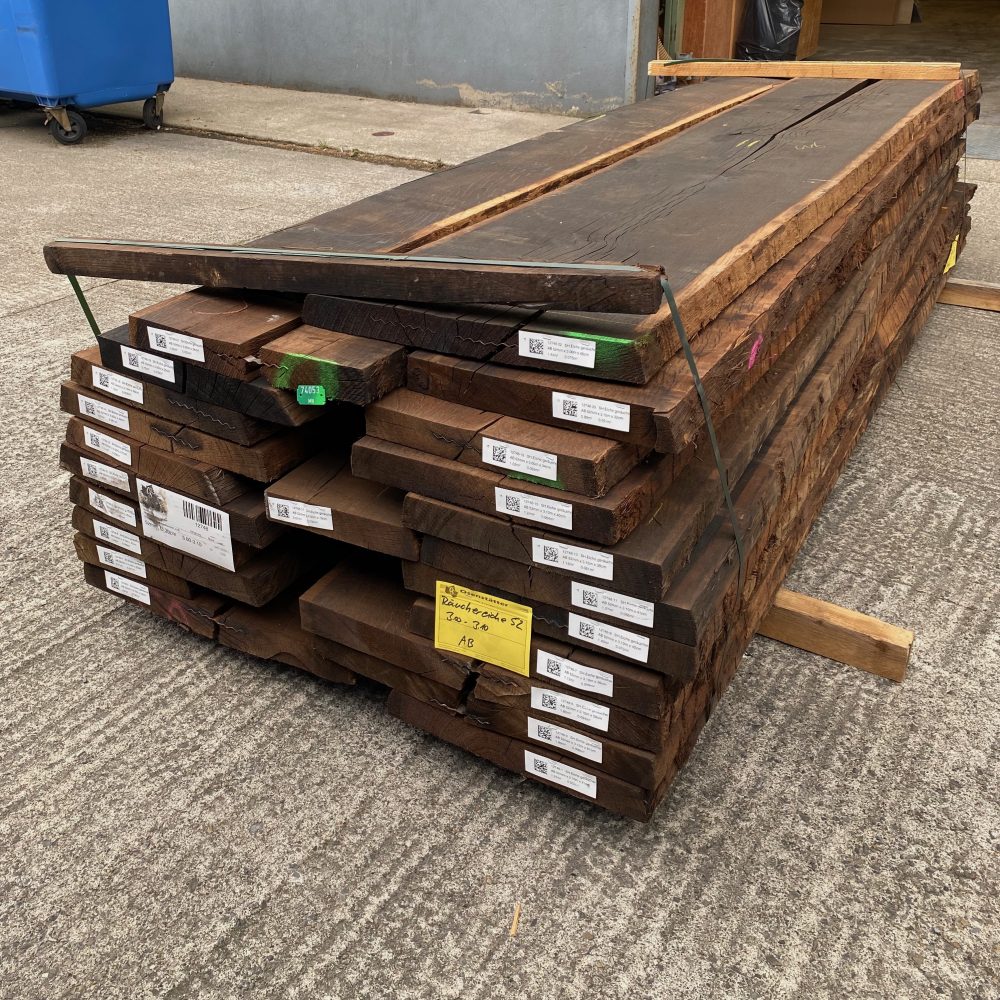 If you have a design that you'd like to discuss with us, you can get in touch as follows:
Phone: +353 1 4589877
Email: info@klimmek-furniture.ie