For a recent commission, we manufactured, supplied, and fitted kitchen and meeting room cabinets for a corporate client. Concept designs from the architects and interior designers were used to develop the details of cabinets based on site dimensions and practical functional details.
The two main materials were rift European oak and Kilkenny fossil limestone, with the cabinet interiors and Island cabinets finished in a black laminate.
The Kitchen Cabinets & Island
A reeded detail in the upper doors and fixed panels in the kitchen posed some technical issues. They would need to be made from solid timber because we were cutting a coved groove into the surface but by removing this material it was likely that the door panel would curl up. We resolved this problem by using a 3-ply solid oak panel, which is made from layers of solid oak with the inner layer laid a 90º to the outer layers to create a stable panel, which could take being grooved in this way. Appliances and drawers were hidden behind doors to create a clean look, with a horizontal and vertical solid oak handle profile.
The clean and controlled visual aspect of the cabinets is offset by the organic nature of the fossil limestone. Formed at the bottom of an ocean which covered what was to become Ireland millennia ago, this sedimentary stone includes fossils of oysters and coral which settled on the ocean floor, were covered by sand and mud, and then compressed to form this striking natural material.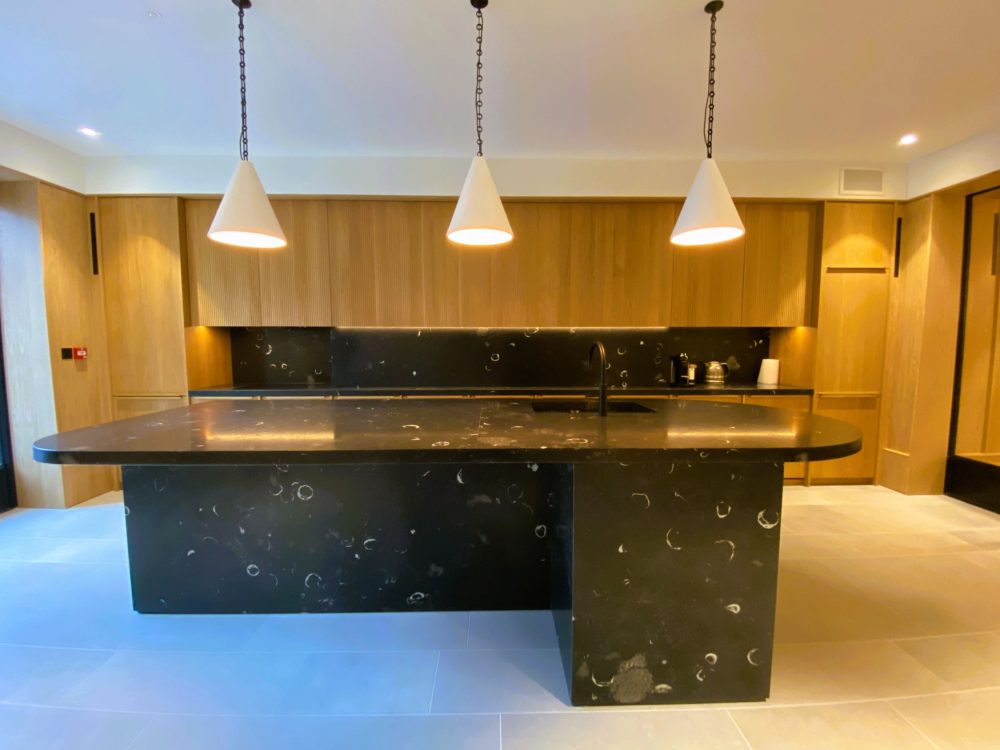 Related: Custom-Made Furniture: From Idea to Fruition
The Meeting Room Cabinets
The meeting room features a row of cabinets which fill the alcoves left and right of a chimney breast and create an enclosure for a large monitor. Due to the restricted space in front of the chimney breast, pocket doors were not a viable option so a lateral door opening mechanism was used to allow the doors in front of the monitor to move left and right without encroaching on the circulation space of the room.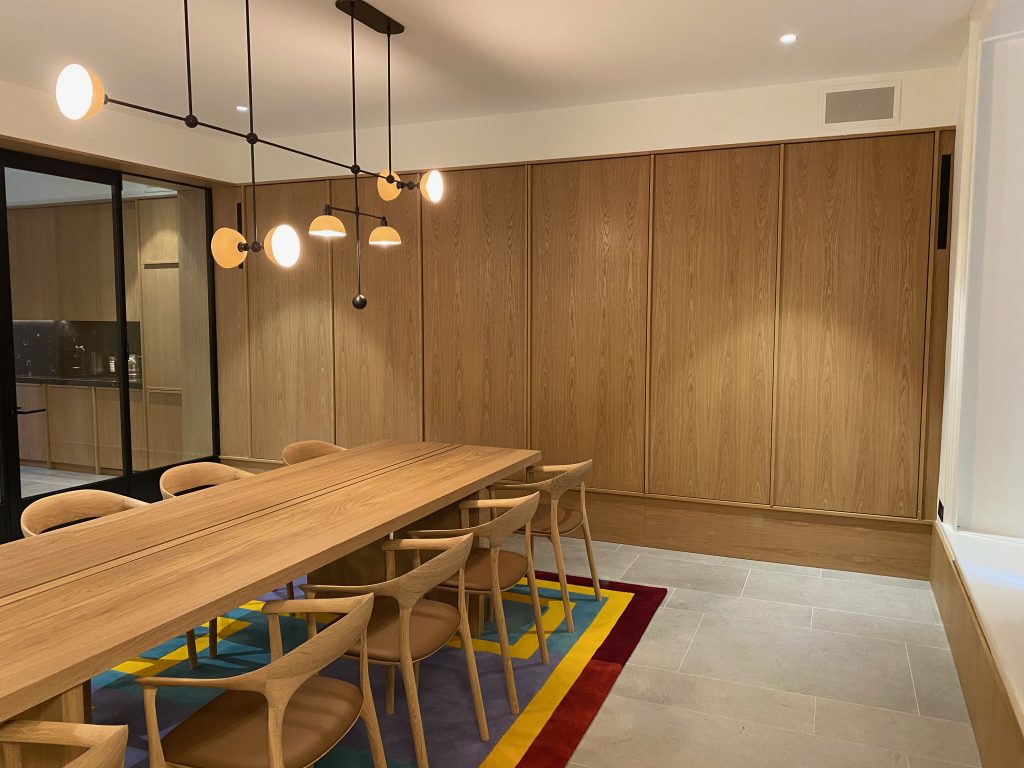 We hope you like it!
If you have an upcoming project, for home or office, and would like to talk with us, get in touch.
T: 01 458 9877 E: info@klimmek-furniture.ie