If you've just moved into your first home or it's time for a complete refresh of your living room, it can be exciting. You get to start over, creating the room you've always wanted. And for those who think it could be overwhelming to style your living room from scratch, a little planning in advance will sort that.
Before you rush out to buy any big pieces of expensive furniture or decor, take some time to think about what you want your living room to look and feel like. This will help to avoid costly mistakes that end up with you not enjoying your new living space. Ask yourself the following:
What mood do I want to create in my living room?
Once you know that, it becomes easier to make decisions around the choice of furniture, layout, and decor for the living room.
Related: Bringing Nature into the Home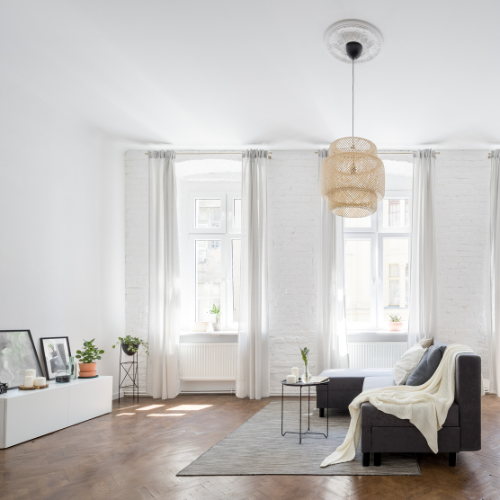 Give the Room a Focal Point
Every living room needs a focal point. That's something that draws your eye and attention when you enter the room. It could be a beautiful window, fireplace, TV, or a piece of art. Once you have chosen your focal point, start building the rest of the room around it.
Related: Should I Have a TV Over the Fireplace?
Room Flow
When arranging furniture, aside from the mood you want to create, think about how people will use the room.  Make sure there is enough room to walk around comfortably (or lie on the floor) so avoid blocking doors or windows with anything that means constantly having to move aside.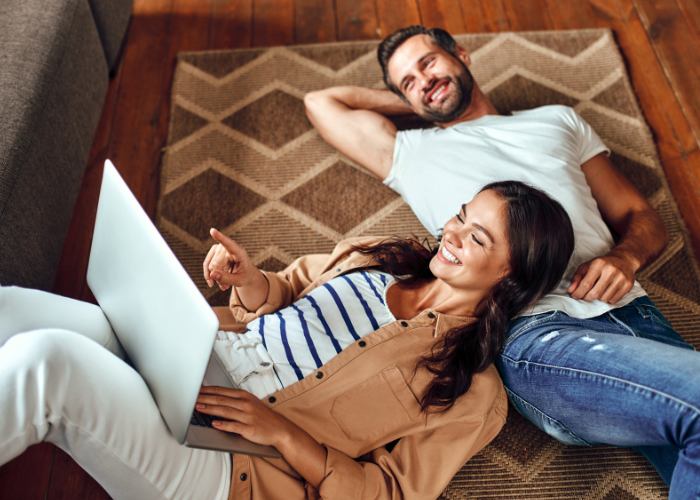 Colour and Texture
The use of different textures and colour creates visual interest and will make the space feel more inviting. Choosing a colour for your room is so important so play around first with paint swatches to get it right. And when it comes to textures, mix and match smooth, rough, soft, and hard, to get the room feeling uniquely yours.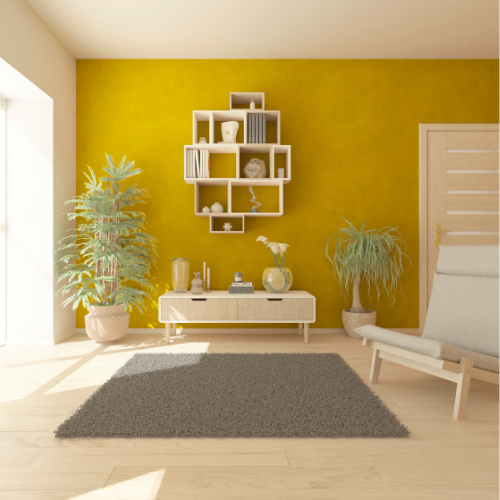 Related: 5 Steps to Creating a Gallery Wall
Experiment
Don't be afraid to experiment and bring your personality into the living room. But remember, the most important thing about styling your living room from scratch is that it feels comfortable for you and your family. And once complete, simply enjoy.