When it comes to choosing chairs for your dining table, first and foremost, they need to fit within the space you have. And that's because even beautiful and expensive chairs, if they don't fit, they will look at odds in your dining room. And we're going to assume you don't what, so read on for some tips on how to choose the right chairs for your dining table.
Measure Up
What size is your table? This is your starting point so get the measuring tape out.
How Many Chairs Should You Have
It will depend on the size of the table. Aim for a minimum space of 15 cm between each chair for comfort and elbow room. If it's a small space, a rectangular table of 120 cm x 80 cm will seat four comfortably.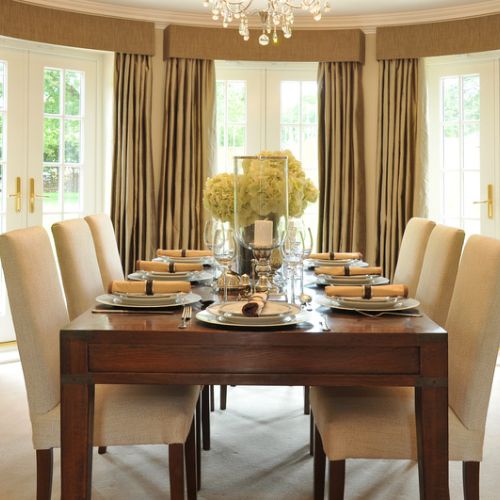 Related: Whoever said Dining Furniture can't be funky?
Arms or No Arms?
If the dining space is small, you're best to go for armless chairs as they take up less space and are easier to move around. Also, in a small space avoid high-backed chairs to keep a cleaner visual flow to the room.
For larger spaces, high-backed armed chairs can work as too can a mix of armless chairs with armed chairs at the top and foot of the table.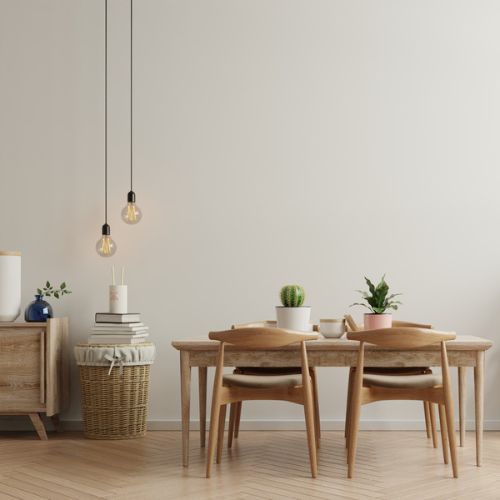 Which material is best?
This is where you need to think about things like lifestyle. Will the chairs have low or high usage? Are there young kids which could mean food and drink spillage, or someone who works from home and uses the dining table as a desk? These are the factors you'll need to consider when deciding on the materials that are best suited to your home requirements.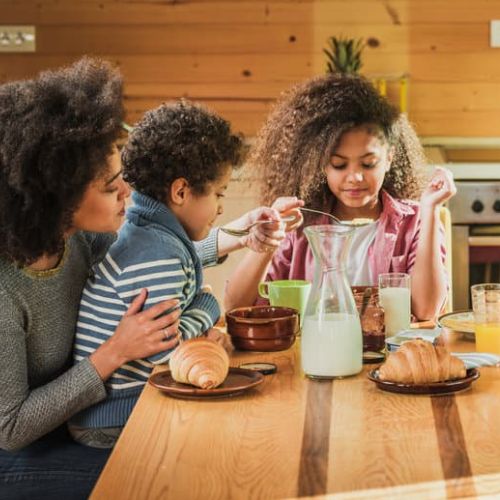 Comfort
And lastly, let's not forget comfort. What you want to avoid is having dining chairs that look fabulous but are so uncomfortable to sit in for anything other than short periods. So, it's always a good idea, to visit a showroom and sit in the dining chair that you like. If it's comfortable and ticks off all the other boxes, then it's a got to be a good buy.