Estimated reading time: 2 minutes
Did you know the word 'sideboard' dates back to the Middle Ages when sideboards were used to display valuable eating utensils?
The sideboard was an alternative to the table where everyone one ate – and it would sit off to one side, propped against a wall. The original sideboard design was a basic table shape which was a board that often had eight legs. However, at the latter end of the 18th century, sideboards evolved in design when drawers and shelves were added to store things like linens and cutlery.
19th to 20th Century Designs
The arrival of the 19th century saw sideboards becoming commonplace in homes. However, they were heavier, and much more elaborate in design, some even with mirrors to reflect light and to show off those valuable on display.
In the 20th century, sideboards became less common, however, the Art Deco period provided innovative designs incorporating the new materials of that century with traditional styles.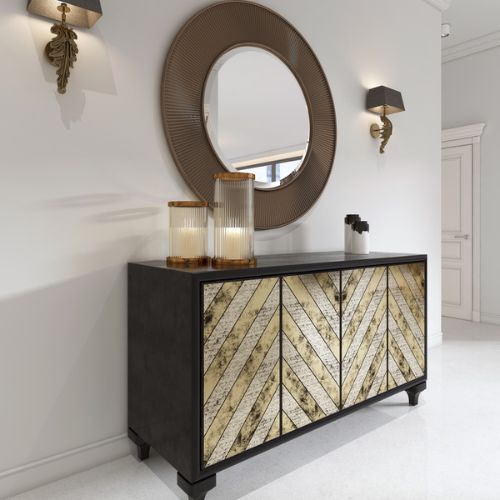 Contemporary Sideboard Designs
Modern sideboard designs focus high on functionality with sideboards offering that extra storage that many homes need. And when it comes to designs, they range from classic to contemporary and all with creativity and beauty intertwined.
Below is just one of the designs created by Klimmek Furniture, in our workshop in Rathcoole, Dublin.
The sideboard is from our Westbourne range of furniture, and it was built with three doors using walnut and masur birch with a maple inlay. The interior is fitted with a cutlery drawer behind double doors.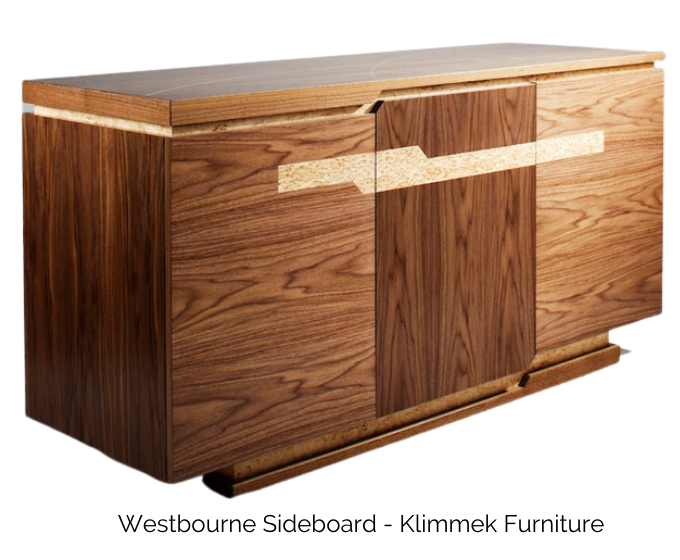 Timeless Classic
Whatever the style of your home, a sideboard is not only a furniture must-have, but it is also a timeless classic that adds both function and beauty to any home.
If you would like to talk with the team at Klimmek Furniture about a project that you have for the home or office, get in touch by clicking here or calling us on Tel: + 353 (1) 458 9877