What is a Live Edge?
Any piece of furniture designed with a live edge will have a beautiful, natural organic edge. Some describe Live Edge as a way of keeping the spirit of the wood alive. Others that it's like bringing a little of nature into your home.
How is it Made?
To make live edge furniture, we use a single slab or multiple slabs of wood.  When using a single slab, the furniture piece stays true to the width of the tree that it was milled from.  If a wider piece is wanted by the client, then we will use multiple slabs which will sit between the live edge pieces, keeping those untouched raw edges.
In our workshop in Rathcoole, Dublin, we have designed many pieces of live edge furniture. And an example of a past commission is the dining table you see below.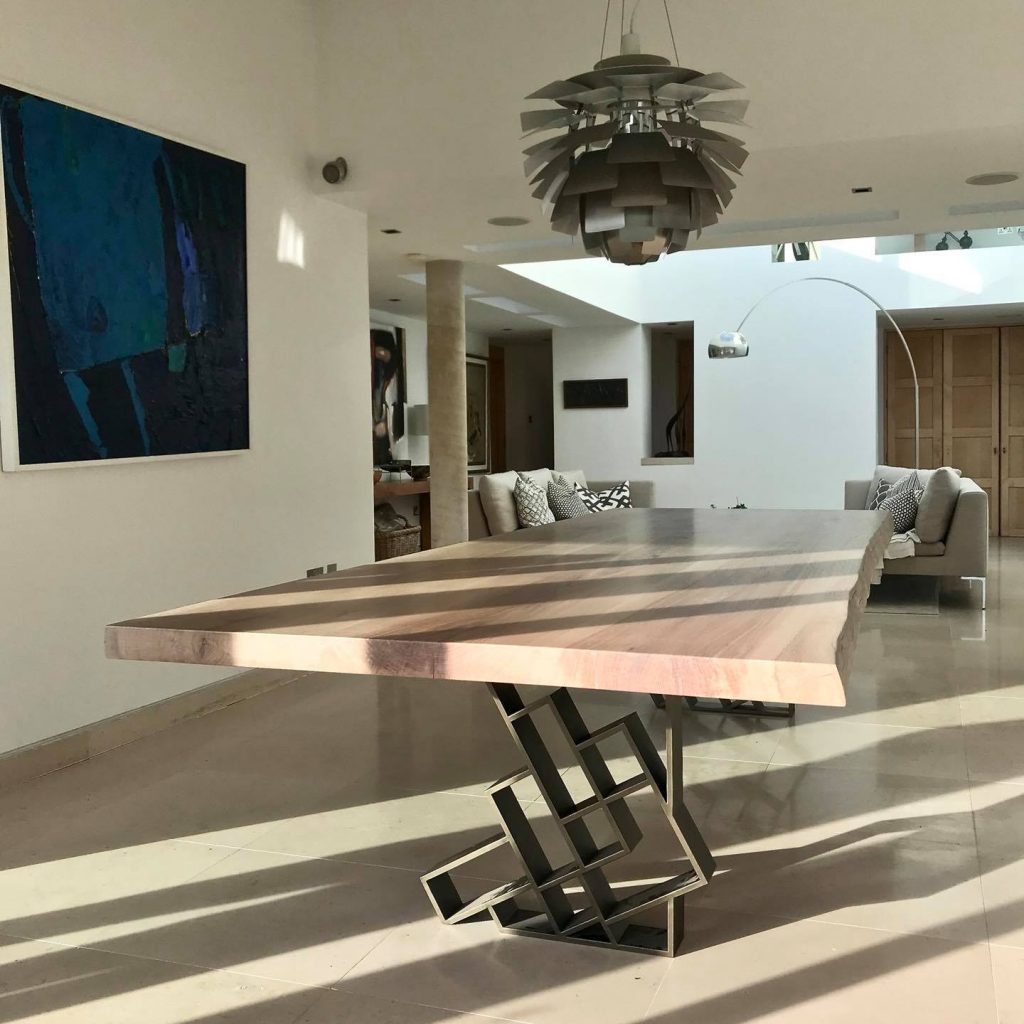 However, live edge wood can also be used to make coffee tables, floating shelves, benches, really any piece of furniture that you might want.
Is it Considered Modern?
As live edge furniture is inspired by nature, it is a beautiful addition in any home, be it modern or traditional in style. It has an elegance that simply can't be matched as it showcases the natural beauty of the wood.
Get in Touch
If you have a design idea that you'd like to talk with us about, get in touch by calling on T: +353 1 458 9877, emailing us or via our website