Estimated reading time: 4 minutes
Wardrobes could be seen as a boring topic when their sole purpose is to keep us tidy by providing storage for our clothes, shoes and all the other paraphernalia that we stash in our bedrooms. However, wardrobes are a prominent piece of furniture in a room, and ideally what you want to achieve is having a wardrobe that is not only beautiful but also highly functional.
Different Types of Wardrobes
Wardrobes come free-standing, flat-packed, fitted, or custom-designed. You can have hinged doors, sliding doors, mirrored doors, and styles ranging from traditional to sleekly modern. Choosing the right wardrobe for you will mean looking at the overall style of your home and more particularly the mood you want to create in your bedroom.
Also given that we spend over a third of our lives sleeping, it's worth investing a little time and effort into creating a bedroom space that you love. And that means getting the balance right between what's practical and personal style.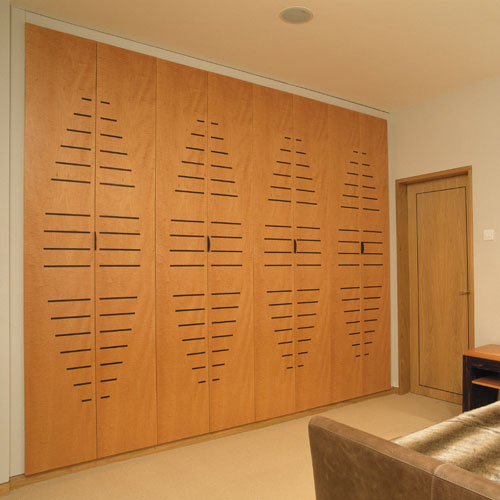 Choosing Your Wardrobe
One of the first things you'll need to do is choose whether to go for freestanding or fitted wardrobes. That choice is often dictated by the size and shape of your bedroom. For example, fitted wardrobes can be designed to fit around a double bed with overhead storage making the most of space in a small room. Fitted wardrobes can also be a smart choice in a room that has low ceilings and awkward spaces.
If space in your bedroom is not an issue and you like the portability of a freestanding wardrobe, you have the added flexibility of being able to move the wardrobe into another room or take it with you if you move home. Another plus with freestanding wardrobes is, you can often buy coordinating dressing tables and bedside units.
And for those choosing a bespoke wardrobe, be it fitted or freestanding, you have an additional advantage of creating a design that reflects your personality and the personal style of your home.
Before You Buy
Before you buy, think about what you need to store in your wardrobe. It's important to spend some time doing this so that whatever wardrobe you choose meets your needs in full. This is where the interior design of the wardrobe becomes really important.
A wardrobe interior that includes shelves, drawers, pull-down hanging rails, shoe racks and lighting, will go a long way to being supremely functional. Add that to an exterior design that fits with your own personal style, and the end result is a beautiful functional addition to your home.
Below is our Pentagon Wardrobe made in European walnut. It was designed with two sets of bi-folding doors, hanging rails and low-level drawers plus at the curved end, it has a right-hand door with a 180º hinge so that a mirror can be fitted on the back of the door
And finally
When our bedroom furniture is looking just right for us, it helps to make a bedroom your zen place, your sanctuary, the room where you can relax and unwind. And aren't you so worth it!
If you'd like to discuss a design idea that you have, do get in touch and let's talk