We recently completed a commission to design and manufacture a conference table for the historic Johnstown Castle in Wexford.
And it was a commission with a little difference. By that we mean, the wood used for the conference table would be supplied by the castle and it had been seasoned for over 30 years.
The Table Design
With the requirement to seat 16, the conference table was designed and built 6m long with tabletops at 60 mm thick. Due to its size and weight, we also designed the table so that it could be broken down into ten tabletops as access to the room where the table would reside is via a beautiful spiral staircase – and no way was the table going up that in one piece!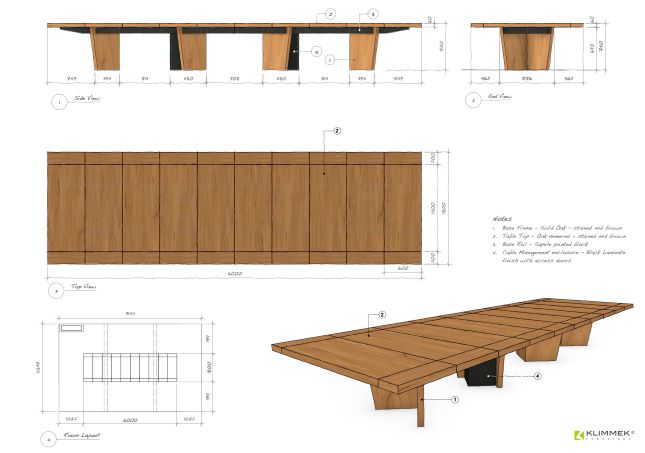 Happy Memories
This was a commission that brought up a lot of happy memories for Knut and Siobhán Klimmek. Both grew up in Wexford town with Johnstown Castle playing a large part in their lives.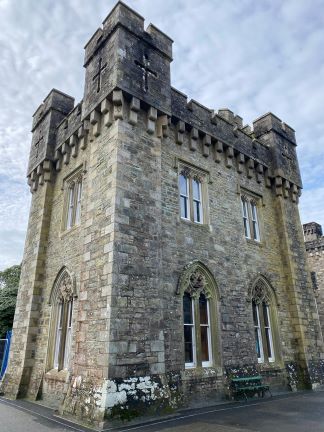 Knut and Siobhán both remember when young the Sunday walks on the castle grounds with their respective parents. And then later, as teens cycling out to the castle with their friends.
And when Knut and Siobhán went on to have their own children, it's no surprise that they loved nothing more than bringing them out to Johnstown Castle where they could play and feed the ducks – just like they had done when kids.
And so, when the opportunity presented itself to design a conference table, made from local timber, that would be used for many years to come in this wonderful historic building, it was a very special project from the outset.
And finally…
Below are some photos showing the original wood that we brought to the workshop and the various stages until installation in the room.
And lastly, if you are ever in or around the Wexford area, make sure to take some time out for a visit to the castle. We highly recommend it.