For many of us, there is never enough storage space in our homes. Very often we're bursting at the seams, and particularly so if there is a growing family. Plus, many rooms now double up for other purposes, the living room becomes a playroom, the bedroom an office.
We're also pretty certain it won't come as a surprise to hear that many of us lose things in the home on a daily basis. What might surprise you though is hearing that we lose up to a half year out of our lives searching for them!
And then there's clutter which studies have shown can increase our stress levels, making it harder for us to focus on other things in our lives.
Getting Organised
So, what can we do? Well, a big clear-out on an annual basis is always a good way of streamlining possessions, keeping clutter to a minimum and bringing some organisation back into the home. And you'll find lots of tips on how best to do this in videos and blogs across the net.
Another way of helping to bring some organisation back into the home is by investing in some storage solutions. And that's something that Klimmek Furniture has quite a lot of experience with. Over the years, we've custom designed, built and installed storage solutions to fit in whatever space the client had available from understairs to attics.
Below are some examples of past projects that we've worked on.
Home Work Space
This was a small home, with a small lobby area outside the bedroom that was converted into a home office and wardrobe space. Above the desk and behind the doors are pull-down rails to hang clothing, while under the desk are linen drawers.
Related: Planning Your Home Workspace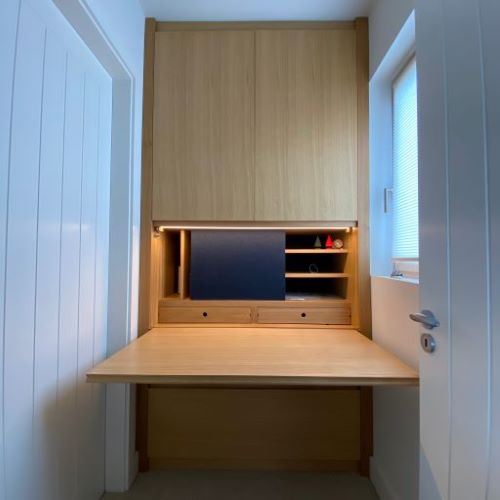 Custom Made Wardrobes
This is using a back wall to its full potential. We made the wardrobes using Maple to fit with the other furnishings in the room.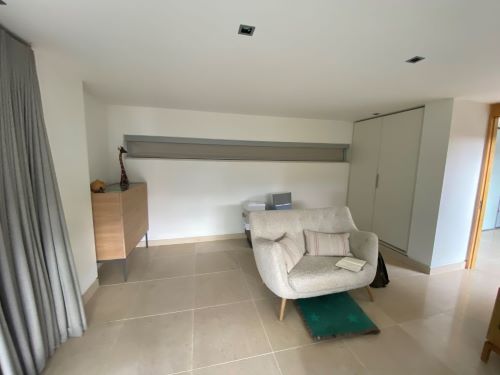 Related: Wardrobe Furniture – Home Design and Style
Under Stairs Storage
Sometimes overlooked is the space under the stairs but it can be a great way of storing away things like bags, shoes, and toys. After measuring up in the home, we built the unit in our workshop, then installed it in the client's home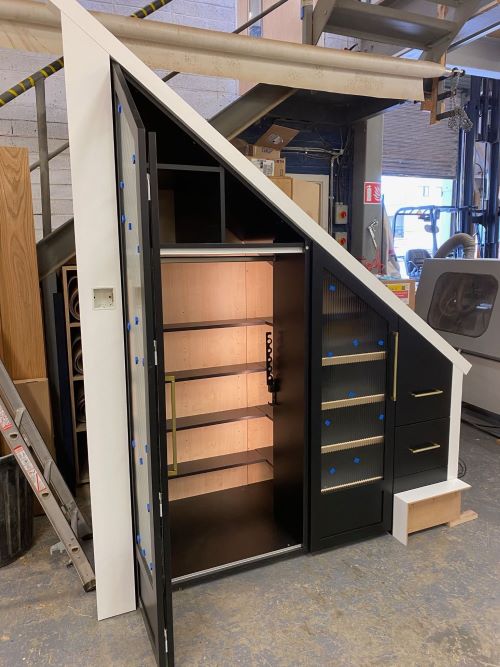 Custom Designed Dressing Room
The client wanted to convert the space in their attic into a dressing room. For this we used American Oak with a satin lacquer finish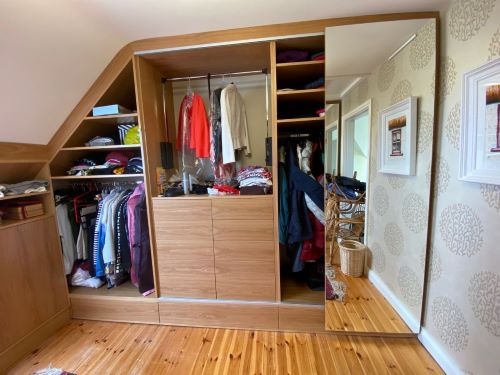 Related:
If you are looking for creative storage solutions for your home, get in touch with Klimmek Furniture, and let's talk about your project. We know we can help you!
Call us on T: 353 1 458 9877, alternatively you can email us at info@klimmek-furniture.ie or message us through our social channels.