Back in March 2020 we had no idea how long the pandemic would be with us or the impact it could have on the world of work. And one of the biggest changes for many was a first-time opportunity to work full-time from home. 
However, homeworking can have its challenges as many can testify.  Working from the kitchen table is okay for the odd day, but far from ideal for the long-term.  And now with many businesses cutting back on office space with the intention of having employees work from home permanently, working from home is becoming the norm for many.
If that's you, and you're still sitting at the kitchen table, it might be that now is the time to think seriously about designing a long-term home-working space.
But Where Do You Start?
Hugely important in keeping you healthy, happy, and productive is learning how to separate work from home life. Work/life balance is just as relevant when working from home.
Something that can quickly reduce the joy of working from home is having dining tables and kitchen countertops looking like cluttered desks. It's why finding a dedicated workspace is a good starting point for a healthy home working environment.
The space you have will depend on several factors including the amount of space available at home, the number of people in the home, and of course your own character.
Top needs for many homeworkers in a busy family home is being able to close a door and limit interruptions. However, the person living alone might prefer their workspace overlooking the street.
Which are you?
Your Space, Your Way
One of the many benefits to working from home is you get to choose how your space looks. So, if that's painting the wall in vibrant orange or putting up posters of your favourite rock band, then do it.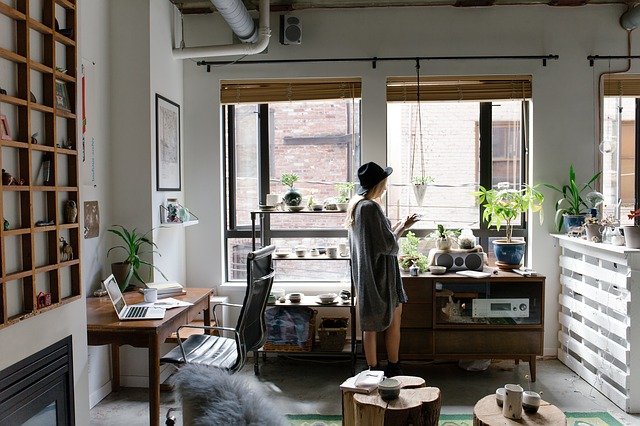 Healthy Mindset
And that leads on to mindset. A healthy mindset will make adapting to long-term homeworking easier. Having a dedicated workspace is a good start but so too is maintaining a work routine that has regular breaks with a clear end time to your day. Putting these in place will go a long way to a more productive and motivated you.
We Can Help
From our workshop in Rathcoole, County Dublin, we can design and create the perfect desk to fit into whatever space you have. One of our designs is the Fold Table, which is a wall mounted desk intended for rooms with limited space.
If you'd like to get in touch, you can do so by calling us on T: +353 1 4589877 or via our website by clicking here.